Passion & Purpose
---
We can bring the joy back to practicing medicine for physicians and improve the care experience for patients across the country. Working together we can use our expertise to make a difference in the lives of patients and physicians alike. The passion to change the way healthcare is delivered permeates everyone and everything at agilon health. Join our rapidly growing company and transform healthcare.
Why work at agilon health?
---
At agilon health, we're passionate about improving the health care delivery system through people, process and technology. Your work here will play an integral part in transforming the healthcare delivery system through our partnership with our physicians. Our greatest asset is our workforce. We strive to promote and support employee growth and achievement. Together, we can continue to build a brighter future and advance the quality of our already outstanding services to new levels of excellence.
Benefits
---
agilon health recognizes how important benefits are to our team. That's why we've committed to helping our team and their family enjoy the best possible physical, financial and emotional well-being. It's also why we provide our team with a comprehensive, highly competitive benefits package with the flexibility to make the choices that best meet your needs.
From Our Employees & External Recognitions
---
agilon health Achieves Great Place to Work Certification! The survey results are in, and for the second year in a row, agilon achieved Great Place to Work-Certification! The Great Place to Work Institute is recognized as the global authority on workplace culture and has been in the business of helping to foster the best workplaces for over 30 years. The GPTW Institute studies essential components of a company culture where employees trust their leaders, take pride in their jobs, and respect and enjoy their colleagues.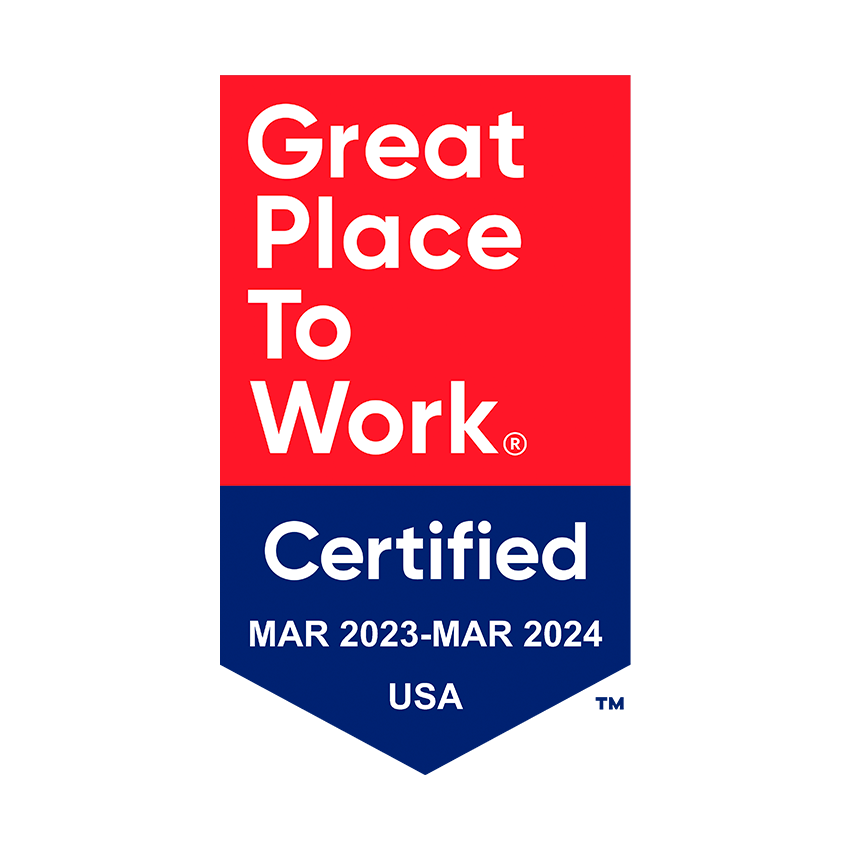 Great Place to Work-Certified
GPTW Institute
Inc. Magazine named agilon health as one of its Best-Led Companies for middle market as part of its first annual roundup of companies with management excellence. The list uses a 12-point measure to determine the strongest U.S. firms with revenue of $50 million to $2 billion. The recognition places agilon health among 250 public and private companies that demonstrate solid performance, create value, engage with customers and more.
Best-Led Companies
via Inc. Magazine
agilon health's customer focus was also recognized by the National Business Research Institute (NBRI), which named it to the NBRI Circle of Excellence for the second consecutive year. The NBRI Circle of Excellence Award recognizes organizations that demonstrate high levels of customer experience through rigorous, scientific, psychological customer research.
Circle of Excellence Award Recipient
via the National Business Research Institute
"I work for agilon health because it gives me the opportunity to work with health care providers across the country to transform the health care experience and health care outcomes of seniors."
"I work for agilon health because I believe in the power of primary care to influence the health and well-being of the seniors that we serve_ With our teamwork, tools, technology and resources, I believe we have what it takes to transform healthcare for both our primary care physicians and their patients."
"I work for agilon because agilon's program infrastructure allows physicians to be proactive in managing patients chronic conditions, helping them to have better health outcomes through time with appropriate and preventive care planning."
"Reasons why I work for agilon health: 1. I believe in the mission and vision to be physician partners and help communities across the country. 2. Our team is diverse and we help each other to achieve the goals set before us. 3. The company offers work-life balance and supports employees especially during this pandemic situation."
"I work for agilon health because I love our model of partnering with providers! I come from an IPA background and saw every day the physician fatigue that the IPA model creates for our providers. It's super exciting being a part of solution that brings heightened provider engagement by streamlining processes. I love our vision and I'm excited to bring innovation that supports the patient-physician relationship to future provider partners across the nation!"
"I choose to work for agilon health because of its intentional Spirit to be great and the greatness is used as the core in leadership, partnership and employee retention."
Our Culture/ Core Values
---
These core values represent our identity and reflect who we are and how we want to show up, both internally and with our external partnerships. This is the foundation by which our company culture will thrive and set us up for long‐term success. VALUES are not just words on a page. VALUES require Commitments; commitments to each other and our partners.
Partnership & Collaboration
We are One Team. We collaborate deeply. We embrace diversity. Together with our physician partners, we empower the care that our families and friends deserve
Innovation
We rapidly adapt to our changing world & embrace the creativity of our partners and each other
Quality & Service Excellence
We value results, not activity. We serve others with passion and humility.
Continuous Improvement
We are agile & move fast. We actively seek out and share feedback. We learn and improve everyday.
Accountability & Integrity
We celebrate our successes. We take ownership in everything we do.
Expertise
We are curious. We aspire to be experts and share our knowledge.
---
If you have any questions about career opportunities at agilon health
---